From horror to triumph, courage, determination and achievement.
Diagnosed in May 1995, died December 2008.
Oliver Vourantonis had it all. He was gifted with incredible looks, a brilliant mind, and exceptional athletic skills, went to private schools, and had wonderful family and friends. At 16 his life changed dramatically. Oliver was diagnosed with the rare form of cancer, Sarcoma, in the soft tissue of his left knee. Instead of continuing to play Triple A hockey and enjoy the regular life of a teenager, he had to have a 20 hour operation to remove the cancer and reconstruct his knee.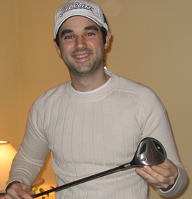 The cancer returned many times resulting in a bone marrow transplant; an amputation of the leg above the knee, removal of part of his left lung, removal of his right lung, a removal of a recurrence in the leg above the knee, and what took Oliver's life was the final recurrence in the sternum. When the doctors removed his sternum in 2007, within a short time the sarcoma had metastasized throughout his whole body.
The courage and strength Oliver displayed, we'd never seen in all our days. He was the athlete of the year; he won every race and showed no fear.
No one was safe from his practical jokes. He loved to fake agony whenever his favourite nurse removed a sticky bandage from his hairy arm. Oliver was also a relentless competitor who never lost at anything; he never gave up. He took up golf and became unbeatable, once shooting a 67! He surrounded himself with positive people who did everything possible to make some of his life's wishes come true. His aunt Mary sold her house to live in the same duplex with him; Auntie Betsy (Crazy Auntie Bets, CAB) bought Oliver a jeep to give him freedom and purpose to live. His family, friends and "fans" gave him visions by contributing financially to many trip including his life-long dream vacation of an African Safari.
Given a prognosis of only 6 months, Oliver fought his battle for 13 years.
Oliver was an extremely talented student and he eagerly returned to school every time he went into remission.
"There are so many adjectives to describe Olivier. Talking to him is not about talking to someone who has a serious illness. It is about talking to an energetic young man whose positive attitude, deep intelligence, emotional maturity and bravery, simply shine." said Audrey Goldner-Sauve Ph.D, Oliver's professor.
Few eyes were dry when he graduated from McGill University with a degree in Physiotherapy at 28. Sadly he worked only 3 days before the cancer returned one last time.
Oliver's burning desire in his last few months was to raise awareness about Sarcoma and to inspire people to donate money to fund research. His doctor, Dr. Turcotte, Chief of the Department of Orthopaedics and Medical Director of the MUHC Sarcoma Program at Montreal General Hospital, was inspired by Oliver's challenges to start the first ever sarcoma research foundation. God gave Oliver the desires of his heart; three days before he died, Global TV interviewed him in the Montreal General hospital and during the interview, Dr. Turcotte gave Oliver the honour of renaming the foundation:
The Olivier Vourantonis fund for Public Awareness of Sarcoma.
To make a donation to Oliver's foundation:
https://www.mghfoundation.com/donate/online-donation
There are 3 options, please select Other.
In the space provided, enter:
"Olivier Vourantonis fund for Public Awareness of Sarcoma Fund #584"
Or you can mail your donation to:
Attention: Francine Lemay (the secretary of the foundation)
Olivier Vourantonis fund for Public Awareness of Sarcoma Fund #584
1650 Cedar Ave (room B-5 195.9)
Montreal, QC    H3G 1A4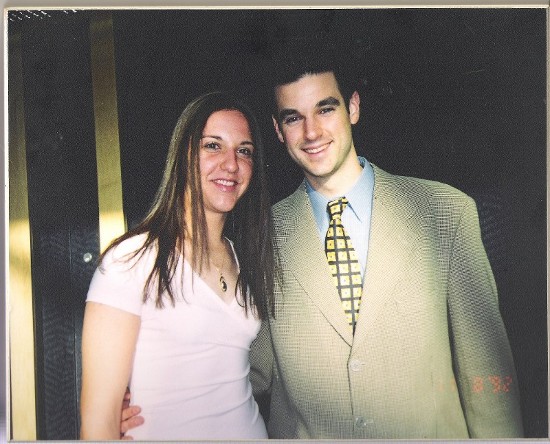 Zoe, Oliver's sister wrote this on behalf of his family and friends.
Dear Oliver,
You are our hero our muse
You are our reminder to be thankful & grateful
You are our new outlook on life
You remind us to keep trying
That miracles do & will happen
If we just keep believing & fighting
You are the very example that sheer will changes everything
& that our determination is life itself
By simply being here & being yourself
You push us so that we are ourselves
Never Give Up (NGU)
Remember
November 23, 2000
Zoe
Are you interested in learning more about what we have to offer? We are more than happy to provide additional information about our products & services. To book an appointment or to get more information on our holistic treatment methods, pricing or ordering, please contact us through the form below. We will respond to you within 24 hours. Please let us know your preferred method of contact.