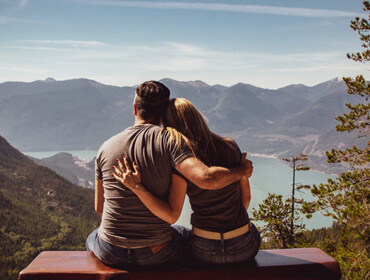 Look what can happen when you balance the Physical, Emotional and Spiritual:
I went to see Betsy after years of trying to conceive. I already had a daughter of five years of age but I was unable to conceive again.  I tried over 3 years to get pregnant.  I sought help from a few different fertility clinics and had several failed artificial inseminations and 2 failed IVF treatments.  I had also tried some homeopathy and acupuncture treatments, while taking a break from the medical clinics, without any success either.  When I finally went to see Betsy, I was completely distraught over my secondary infertility and was desperate to have another child.
Betsy began with an Iridology examination. She then recommended a regimen specifically designed for me targeting my Infertility. This included Herbal supplements and Nutritional guidelines, multifaceted Body Work and Wisdom Development.  Wisdom Development helped transform my distress and turmoil into understanding and love, helping me to see the blessings in my personal crisis.
Just 3 months later I conceived naturally and nine months later had a very healthy and handsome baby boy.  Ironically I gave birth to my third child, a beautiful baby girl, conceived naturally, 3 years later on his birthday.  I want to say thank you to Betsy from the bottom of my heart for her incredible work.  The world is a better place because of her!
Sandra C
My husband and I couldn't conceive. We went to a fertility clinic for help. After trying for about 2 years, I became pregnant but never sustained the pregnancy. We finally had a second pregnancy that lasted 2 months and we were so excited, but I had a miscarriage. I felt so depressed and I did not to go back to the fertility clinic. I stayed in my room for days and prayed to the Lord to help guide me from this dark place and blaming myself.
Someone recommended an Iridologist to my husband. Well, we met Betsy for the first time and she was able to detect some of the problems that I had before I got pregnant. She recommended a nutritional program, body work and Wisdom Development.
After beginning with Betsy in November, I was feeling great and even my friends at work noticed the difference. I had so much more energy and my stress level had gone down. In December, I was having nausea in the morning. I took a home pregnancy test which was negative. In January, I was still feeling sick in the mornings, so I went to see my doctor and after a pregnancy test, I found out that I was pregnant. I never had to go back to the fertility clinic again. I had a very healthy pregnancy and a perfect 7lbs 12 oz baby boy. Surprise! We were blessed with a second child We couldn't have done it without the support and guidance of Betsy who would never let us give up. She encouraged me to open up my heart, believe in myself and balance my emotions so that the Lord could give me the desires of my heart (Psalms 37:4). Thank you Betsy. Love,
Jennifer, Garth & baby Ryan
After waiting for nature to take its course, my husband and I turned to a fertility clinic… Several failed IUI's later, they suggested thinking about trying IVF – a much more invasive and expensive procedure. We went to see Betsy and within a few months, we conceived naturally.  Only a year later, baby #2 came along – also conceived naturally. I credit Betsy's care and devotion to our health as the reason we were able to avoid further serious medical procedures on our quest to become parents. We cannot explain to anyone the energy and pure love that literally emanates from Betsy – it's unreal.  Only those who have met her "get it".
Anna M
Are you interested in learning more about what we have to offer? We are more than happy to provide additional information about our products & services. To book an appointment or to get more information on our holistic treatment methods, pricing or ordering, please contact us through the form below. We will respond to you within 24 hours. Please let us know your preferred method of contact.